All of our adoptable dogs have been microchipped, neutered and up-to-date on all their vaccinations. They have received medical care and training, if needed. We match our doxies with best family/home for their personalities, temperaments and needs and therefore carefully screen applicants to make that possible. Click here to review our application process.
Please wait to fill out an application until we announce here and on Facebook and Instagram that a dachshund is ready for a new home. If you'd like to receive an email notification click here to sign up.
Not yet taking applications – Coming Soon!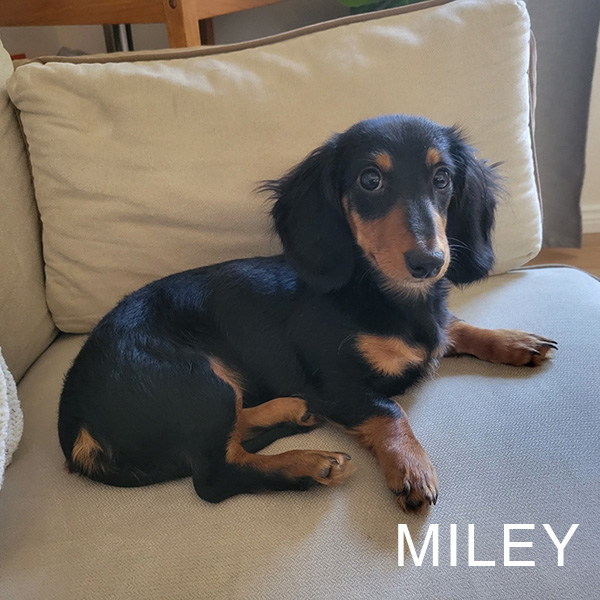 Miley | 8 months
She will be undergoing some tests with an internal medicine Veterinarian to determine the type of Von Williebrand's disease that she has. Von Willebrand's disease is a blood-clotting disorder. After the Meeting with the internal medicine doctor and blood work results, we will be getting her laparoscopic spay done safely at the Animal Emergency Specialty Clinic. We will update you on her medical status.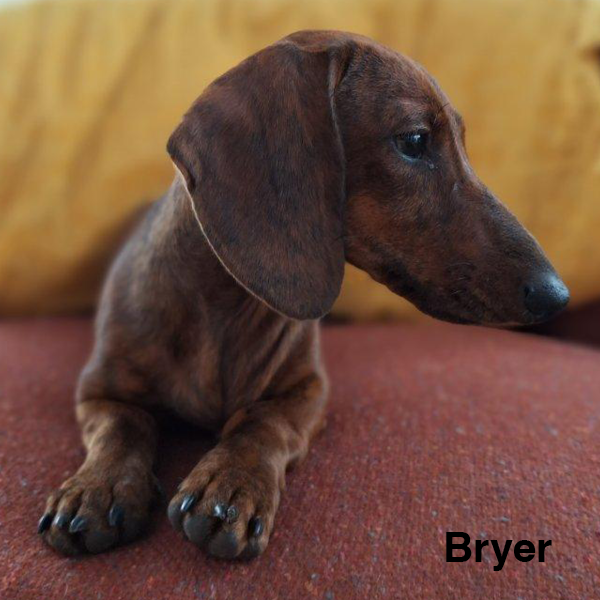 Bryer | 8 months
Bryer is a real love! He will be available in December after he is neutered, and recovered from his neuter.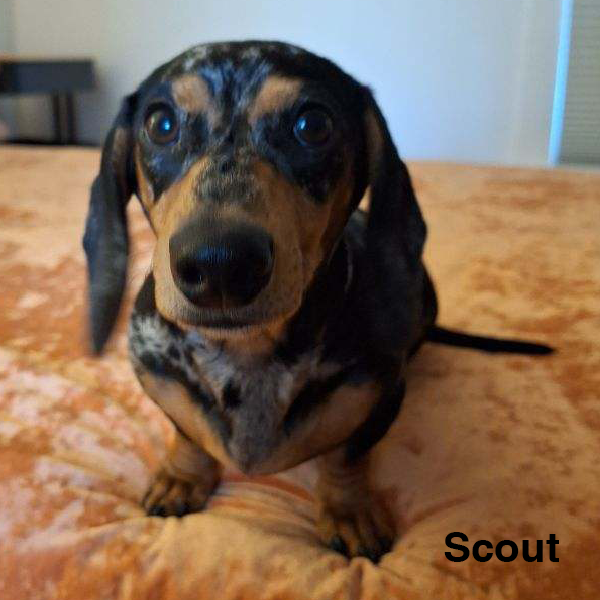 Scout | 7 months
Scout is super sweet and playful. He will be available in December after he is neutered at the end of November.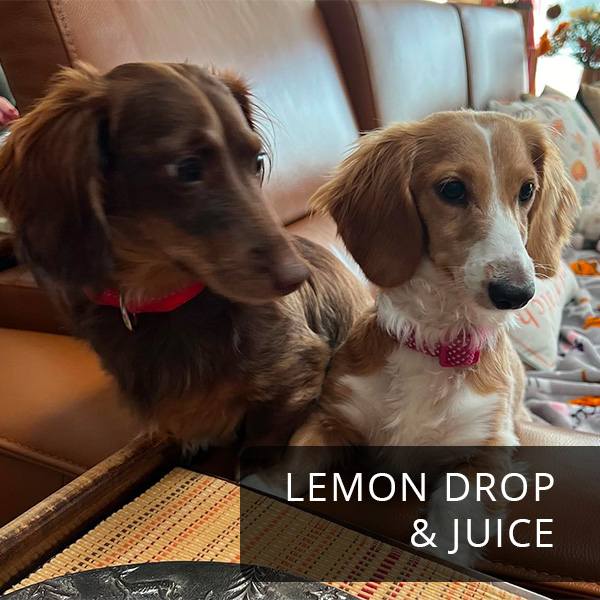 Lemon Drop and Juice
Lemon and Juice are a bonded pair and will need to be adopted together
Juice is a young guy a little over a year old.
Lemon Drop is still a puppy that is under a year old. She will have surgery for her spay and hernia removal at the end of November.
Look for more info on these two after Lemon's Surgery recovery when they become available for adoption.